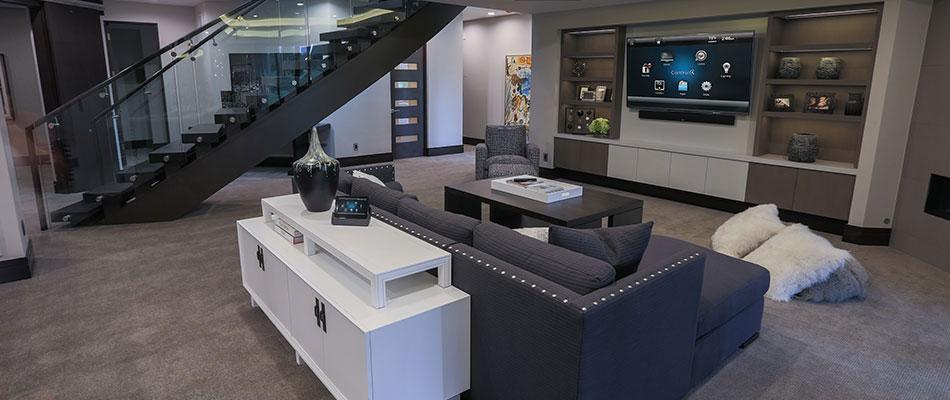 The EXPERTS at Fast Forward Audio Video Unlimited look forward to creating a SMART HOME environment that you look forward to everyday.
Fast Forward AVU offers automation solutions to make the electronic components and systems you already use work together, seamlessly. Everything from lighting, music, video, climate, security and even smartphones can be integrated into one simple control.
Smart Home Design is about creating an all-in-one solution, that is capable of endless customization, that can grow as your family needs grow. You may have noticed some cable companies offering "automation" packages including lights and security. In many cases claiming these options to be smart home certified. In fact, these are very limited terms of functionality and flexibility. Many customers quickly realize they need more personalization and support.
Our EXPERTS put you in FULL CONTROL!
There is no "one size fits all" package as each home is as individual as the user. Dealing with Fast Forward Audio Video EXPERT is your assurance that you will be offered a solution that is truly designed to meet your lifestyle, budget and your environment.
Learn more about:
Home Automation
Netwroking Solutions
Smart Lighting
Multi-zone Music
Home Security & much more........
Contact us at Fast Forward AVU > mail to: jeff_partridge@avu.ca